Ok, I'm getting sick of the Olympics.  I can't believe all the people that actually change/make plans to stay home and watch them.  I'm not a big television watcher, but I keep the "idiot box" (as my grandma calls it) on NBC in my office all day long (mainly because I'm too lazy to look for the remote to change it).  But I'm starting to miss Hoda Kotb and Kathie Lee.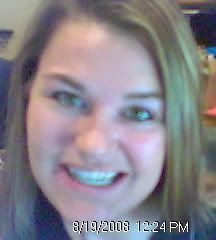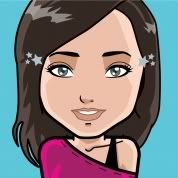 Went to the dentist today, finished Phase 2 of Restoration Kim (yeah, I just made that up). I figured if I can spend $10,000 on my daughter's dental work, I could spring $1000 to change out my silver fillings from when I was a kid to white resin.  I got a compliment already that my teeth look whiter.  So I took a pic for ya.  My right side is still numb, so I look like a stroke victim, but it is what it is.  And for clarification, I'm the one on your left.  The right is my "manga".
Am still trying to catch up after going to Boston last week.  I had a great time!  I love hanging around other computer peeps that understand my language.
Also went to the Funny Bone Comedy Club in Omaha. (Hint, you can get free tix by signing up for their mailing list). The other times I have been there, I have laughed so hard that I cried.  But this time I wasn't impressed with Otto and George. He's a ventriloquist, but you can see his lips move. (YouTube video of Letterman show). I can handle nasty jokes, but he just downright offended people that I didn't find funny. Good thing I had good company.
And the kids went back to school!  Yeah for me time! Except my son is taking a web-based college computer class that he can come home for.  So the first day, he asks me what I'm making him for lunch.  I give him the look of death, and he hasn't asked since. All of the kids in junior and senior high school got a Macbook computers to use (with three in our household alone, I invested in the optional insurance).  Since I'm a PC girl, I'm having to learn so I can help with homework.  My peers keep saying "Once you go Mac, you'll never go back."
What I'm listening to on iTunes: "All Summer Long" by Kid Rock.
The following two tabs change content below.
Single Mom. Shoe Lover. Coupon Queen. Blogger. Affiliate Marketer. Fun Gal. And CEO of Kim's House.
Latest posts by Kim Rowley (see all)